Real-Time Continuous Monitoring Tailored to Your Security Policy
BAP is Real-time Compliance Health Visibility software that provides ongoing security and compliance visibility. Experience on-demand monitoring of standards and system security objectives like HIPAA, GDPR, PII and other system security plan or privacy objectives. Leverage BAP automation to capture enterprise-wide, policyspecific, or individual control-based levels of health visibility.
POLICY & SSP MONITORING
Save time and resources with the BAP Framework when implementing and monitoring policy & SSP strategy.
REPORTING TO GOVERNANCE & DPA
Maintain a state of readiness to demonstrate accountability to any regulatory body.
AUDIT
Prepare for internal and external audit. Show current or historical documentation of standards implementation and health.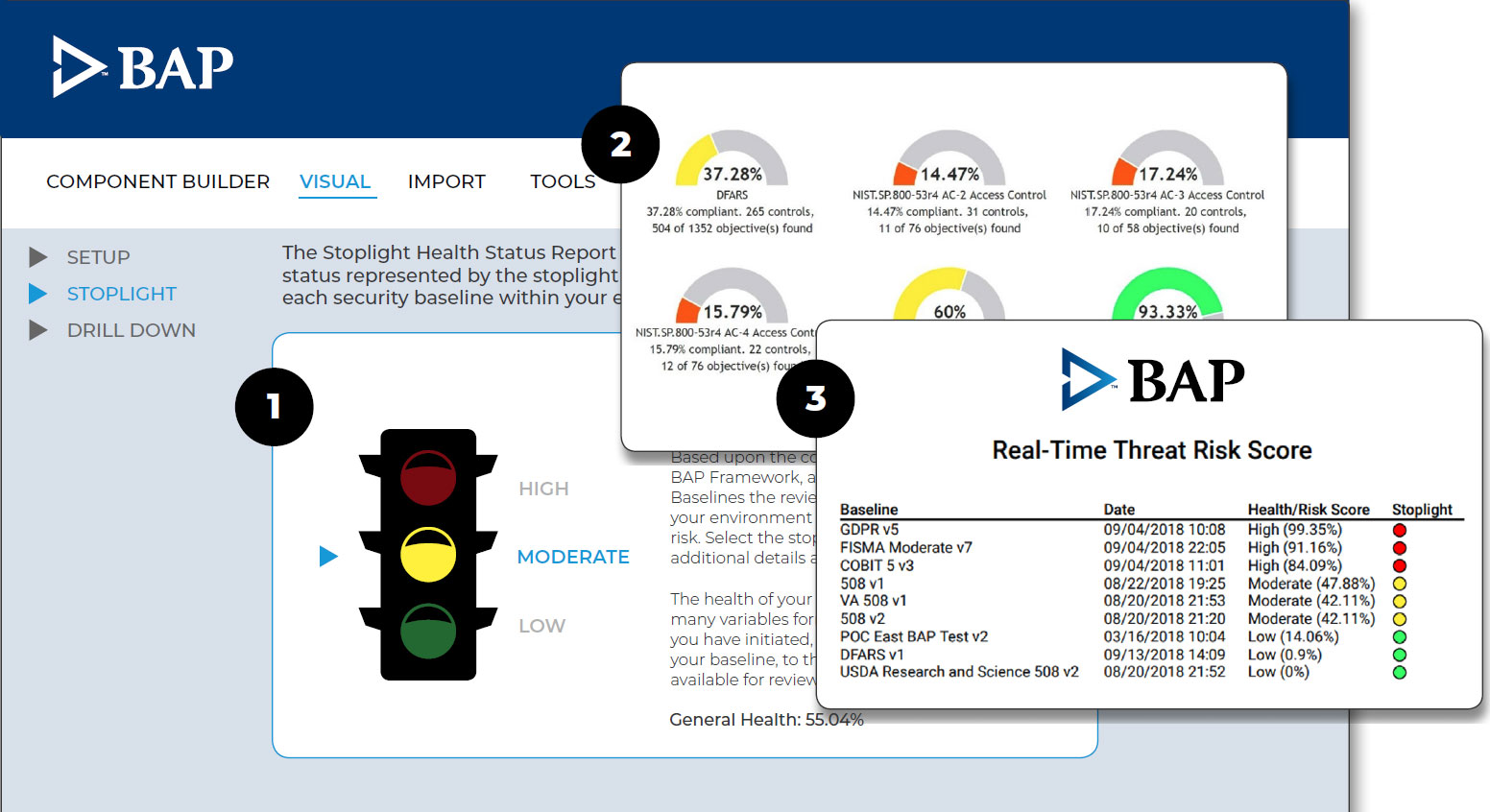 DUE DILIGENCE
Use BAP to show due diligence and progress in the event of any investigation.
MANAGEMENT REPORTING
Report real-time system security plan and ongoing policy monitoring in a meaningful and simple way to senior management and board level.
COLLABORATION
Share easily between auditor and auditee with multi-site data call and scan results sharing capabilities.
Contact Information:


For more information enhancing your cybersecurity posture by at least 50%, please contact...




Connetquot West Inc.
Noah Lam
631-844-0055
noahlam@cwiquality.com
www.cwiquality.com


Connetquot West in a Nationally Certified Women Owned and Minority Owned Business Enterprise. Connetquot West is also certified with New York State and Empire State Diversity.